Available at both stores:
1800 E 23rd Street and 2351 W 31st Street
in Lawrence.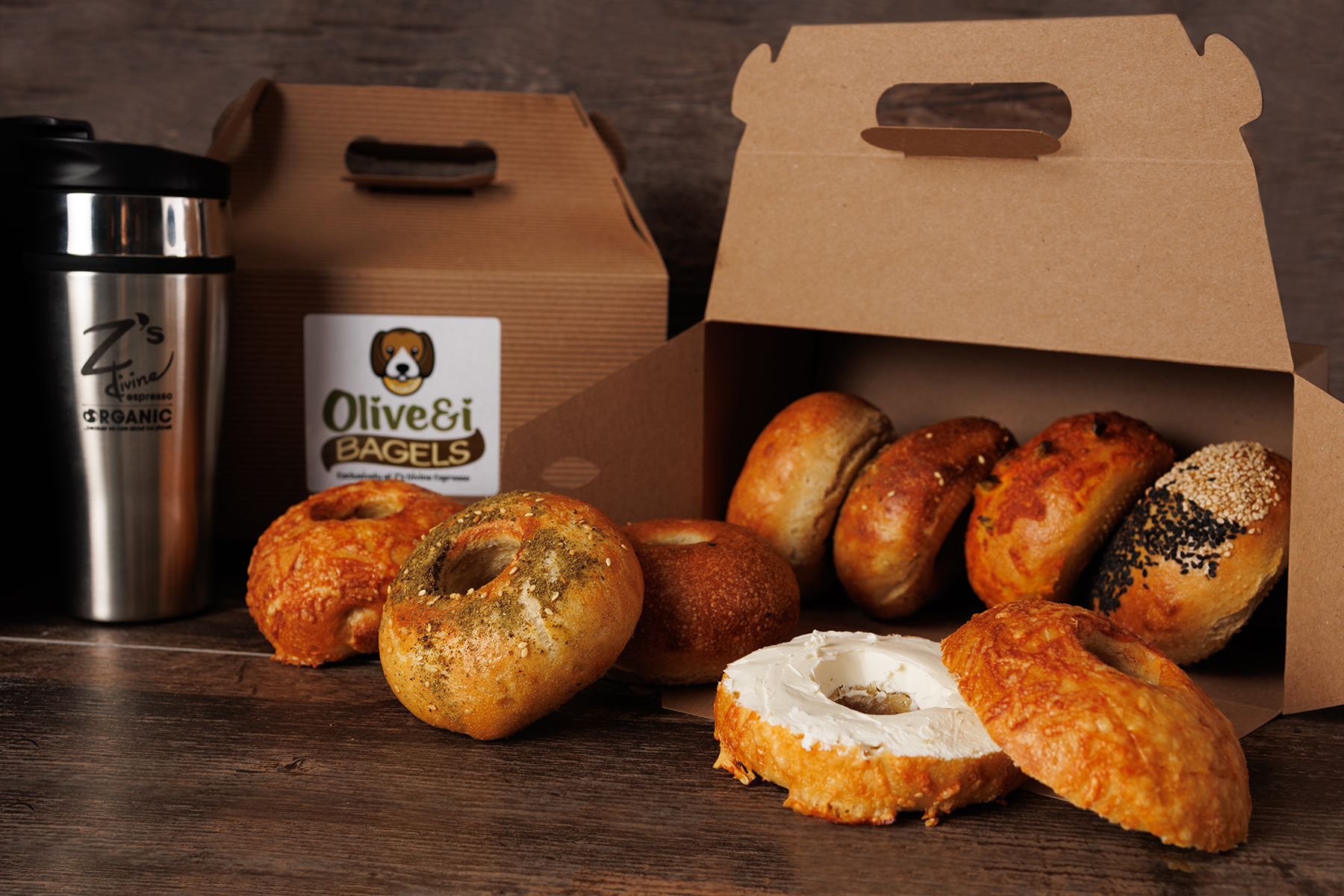 Order Ahead
Order bagels online and pickup at our store. You can order any of our bagels by the dozen or half dozen. Events, office parties, brunch with friends; Bring some Olive&I bagels for all!
We make bagels from scratch 7 days per week. They are baked fresh every morning – so they're available until they're gone. Come early.
Our plain bagel dough contains 5 ingredients. All words you learned to pronounce by age 5. This all natural – no preservatives – dough is the basis for our plain, asiago, cheddar, cheddar/jalapeno, sesame, mixed seed, and other great bagels with various toppings. The toppings are also fresh – added just before baking.
We whip and flavor all our cream cheese spreads in house. We love experimenting with new flavors.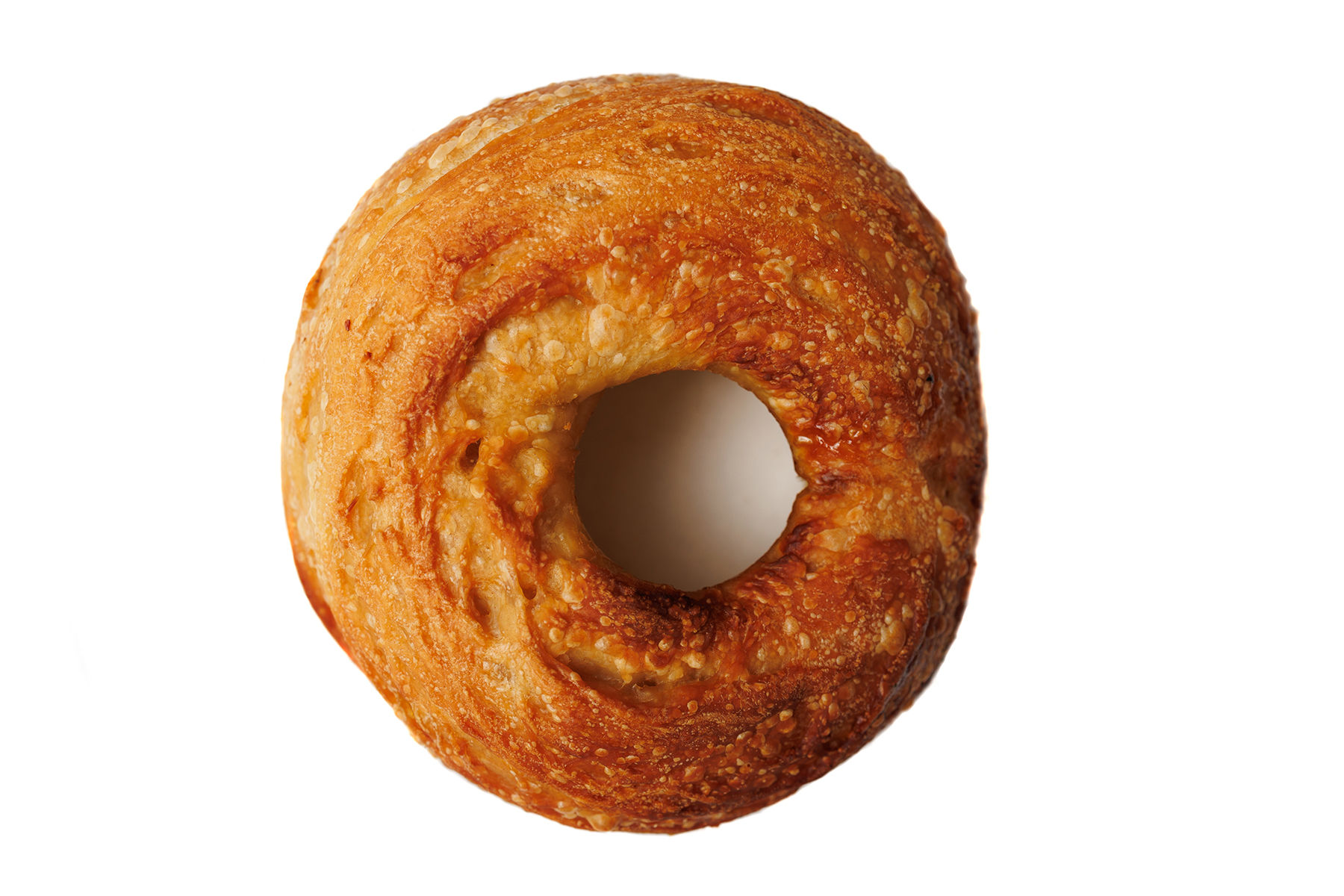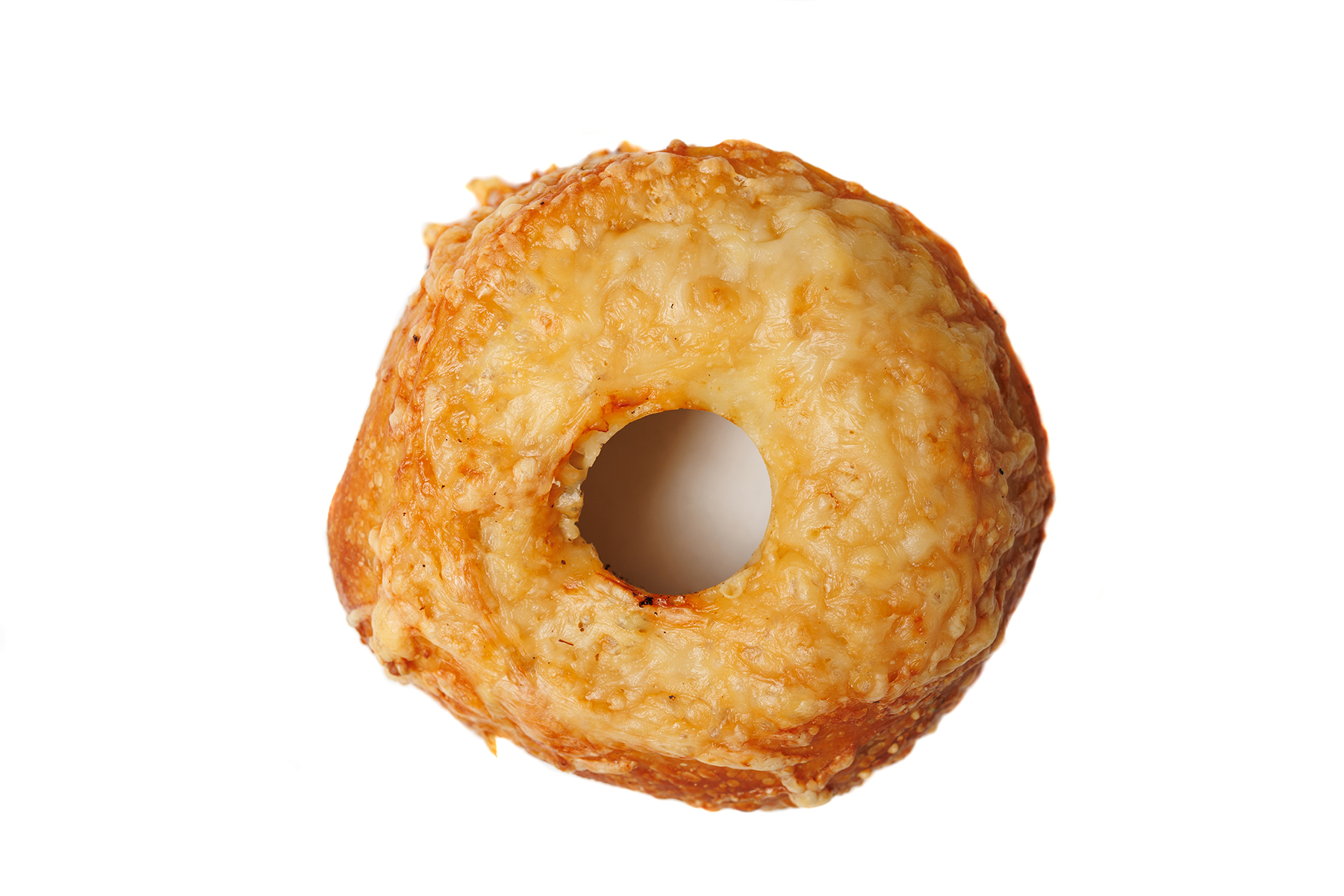 Asiago
Italian cheese with a delicious nutty, buttery flavor – melts well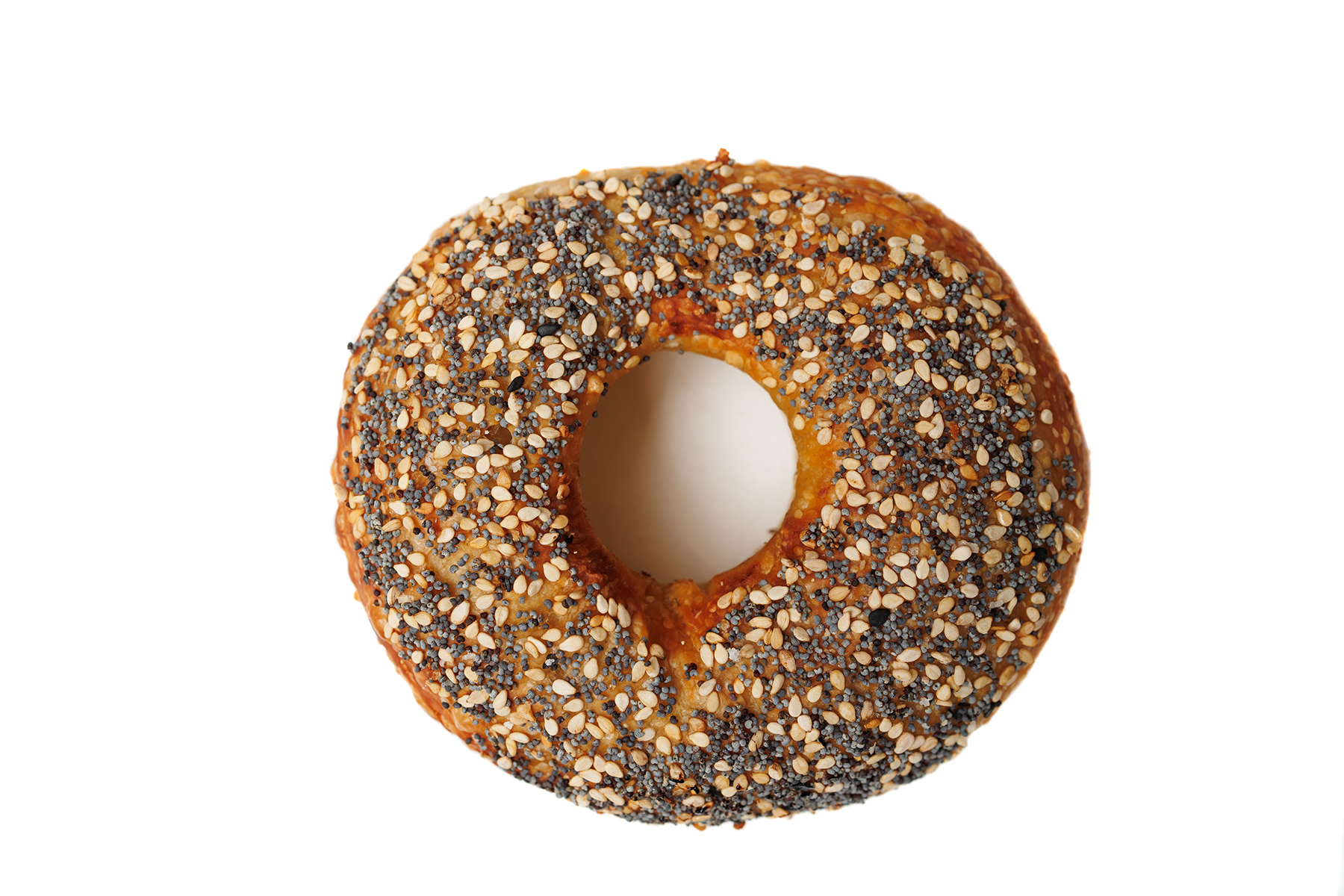 Everything
our own mix of seeds, garlic and onion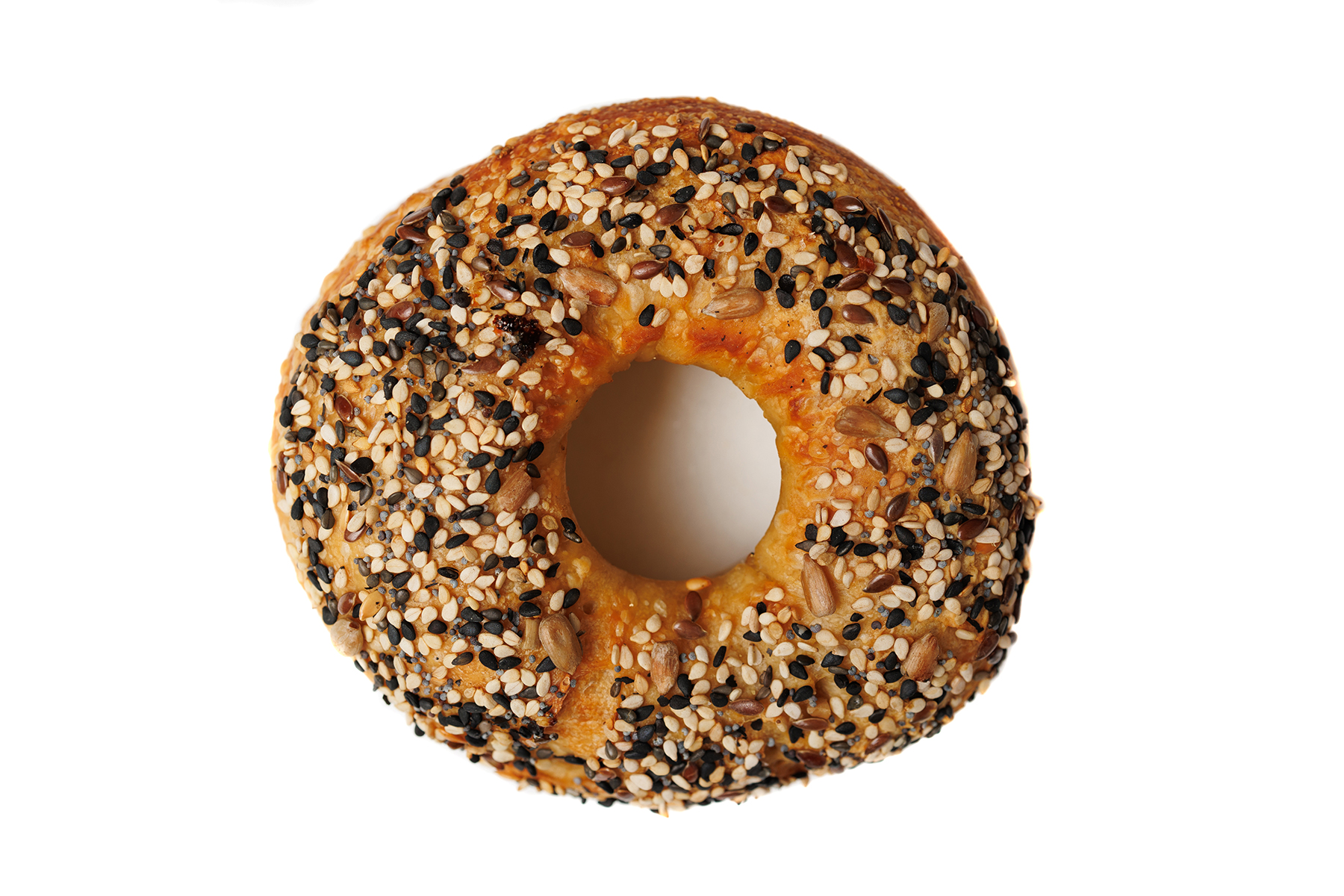 Mixed Seed
Our own blend of healthy seeds – sunflower, flax, sesame, and poppy seeds with a little seasoning.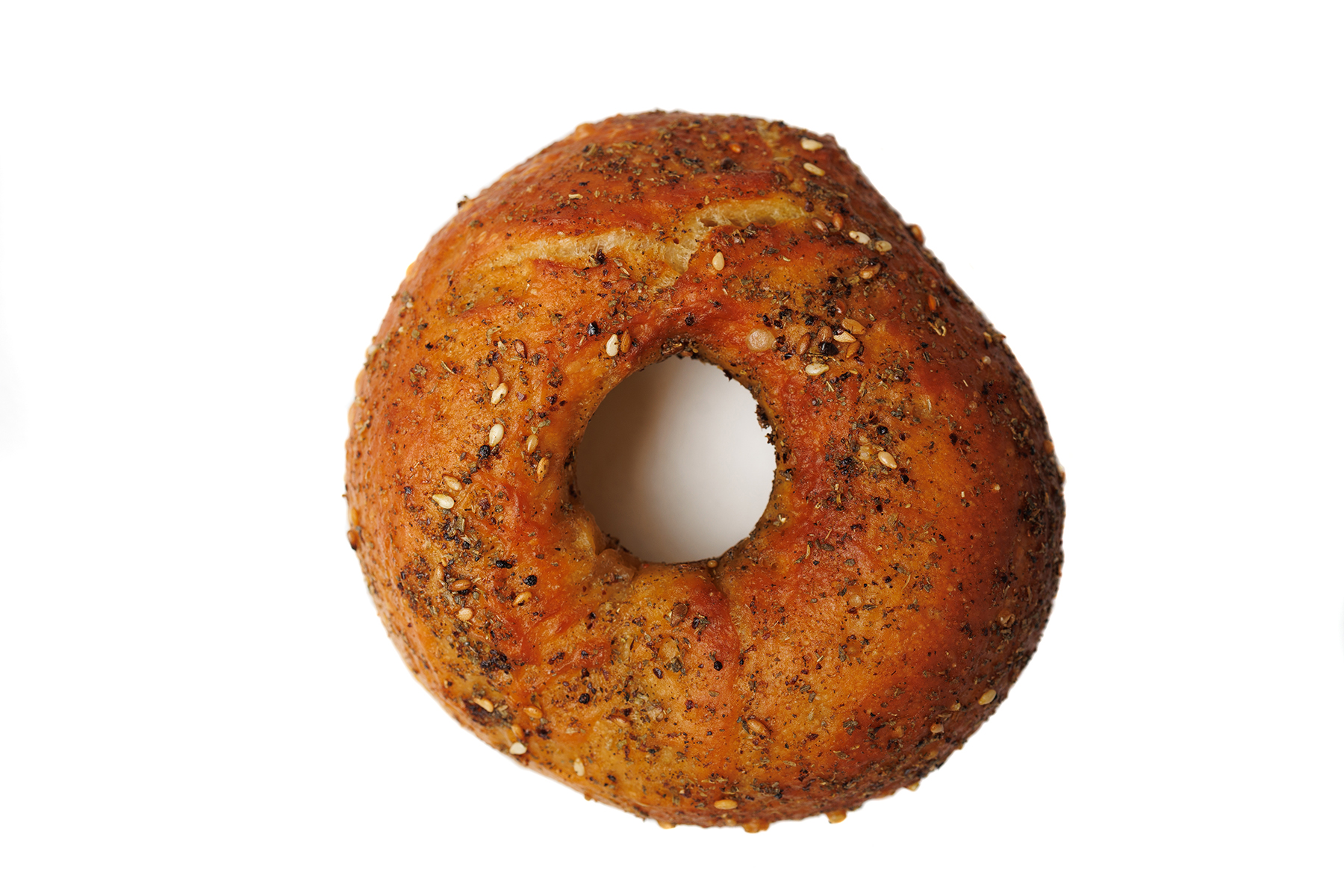 Mediterranean
Brushed with real olive oil and topped with a bold, savory spice mix that traces its origin back to biblical times. Known today to be rich in antioxidants this spice mix adds a unique and delicious flavor to our bagels.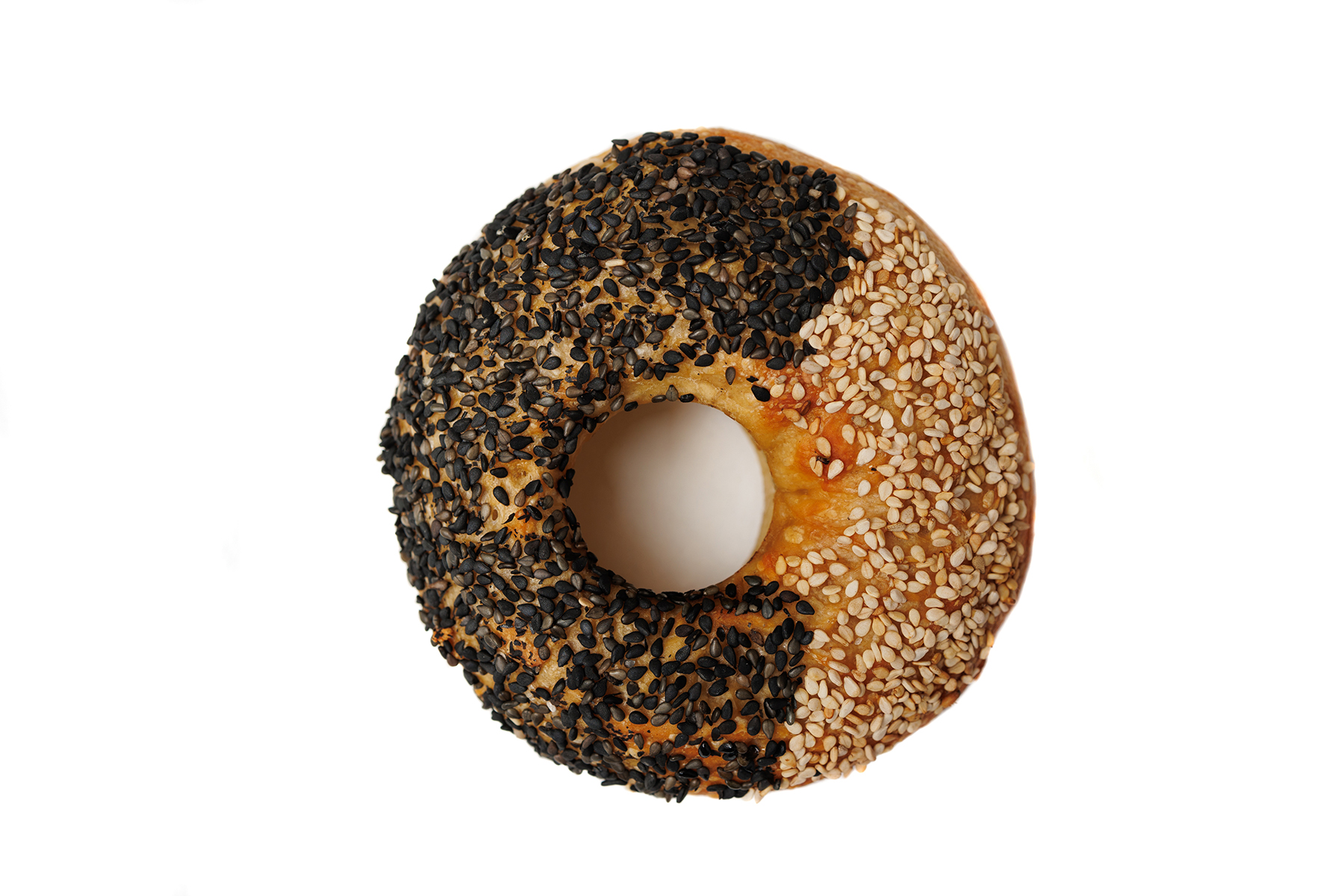 Sesame
Using both black and white sesame seeds. Sesame seeds are a good source of healthy fats, protein, B vitamins, minerals, fiber, antioxidants, and other beneficial plant compounds.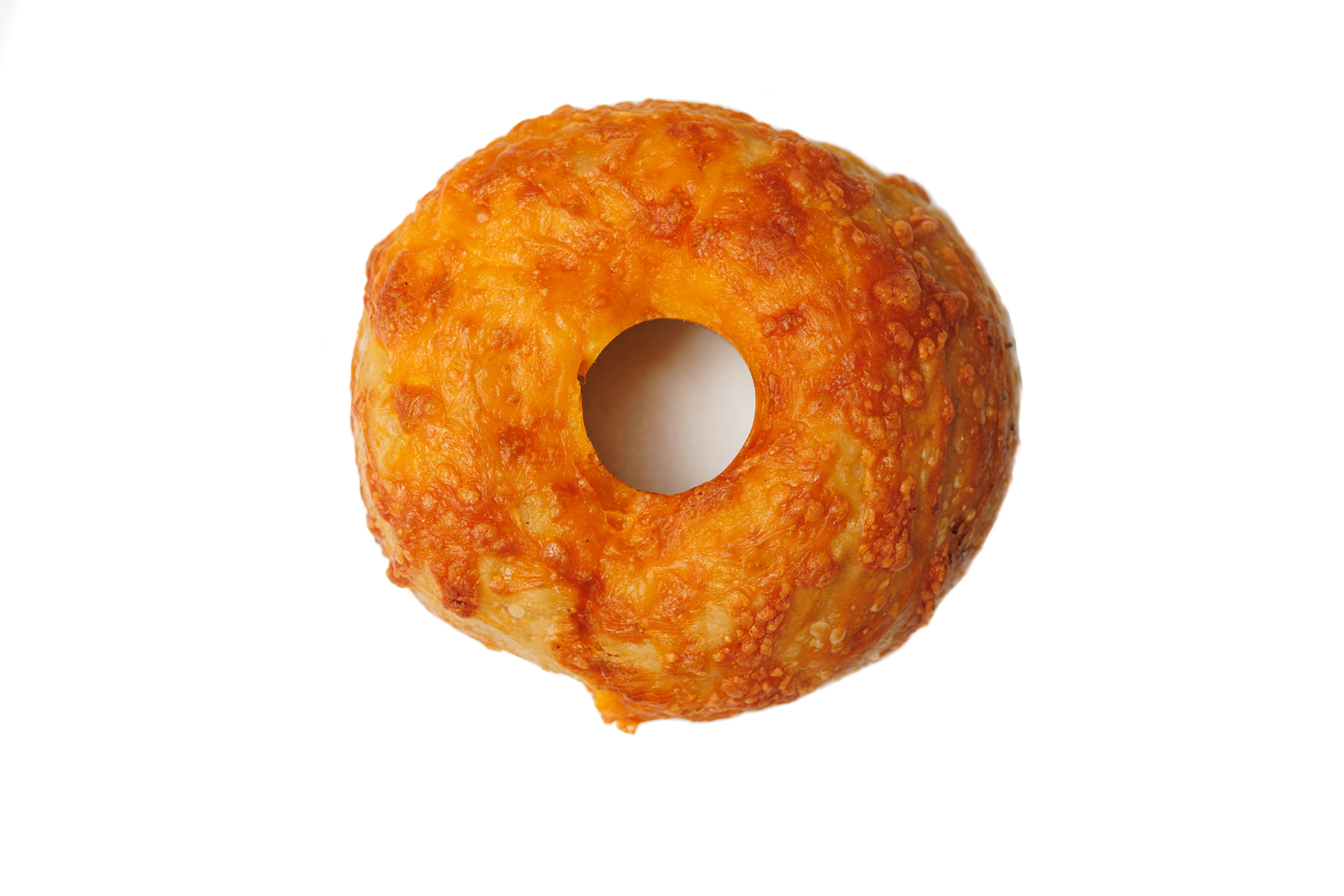 Cheddar
A topping of plain 100% cheddar cheese.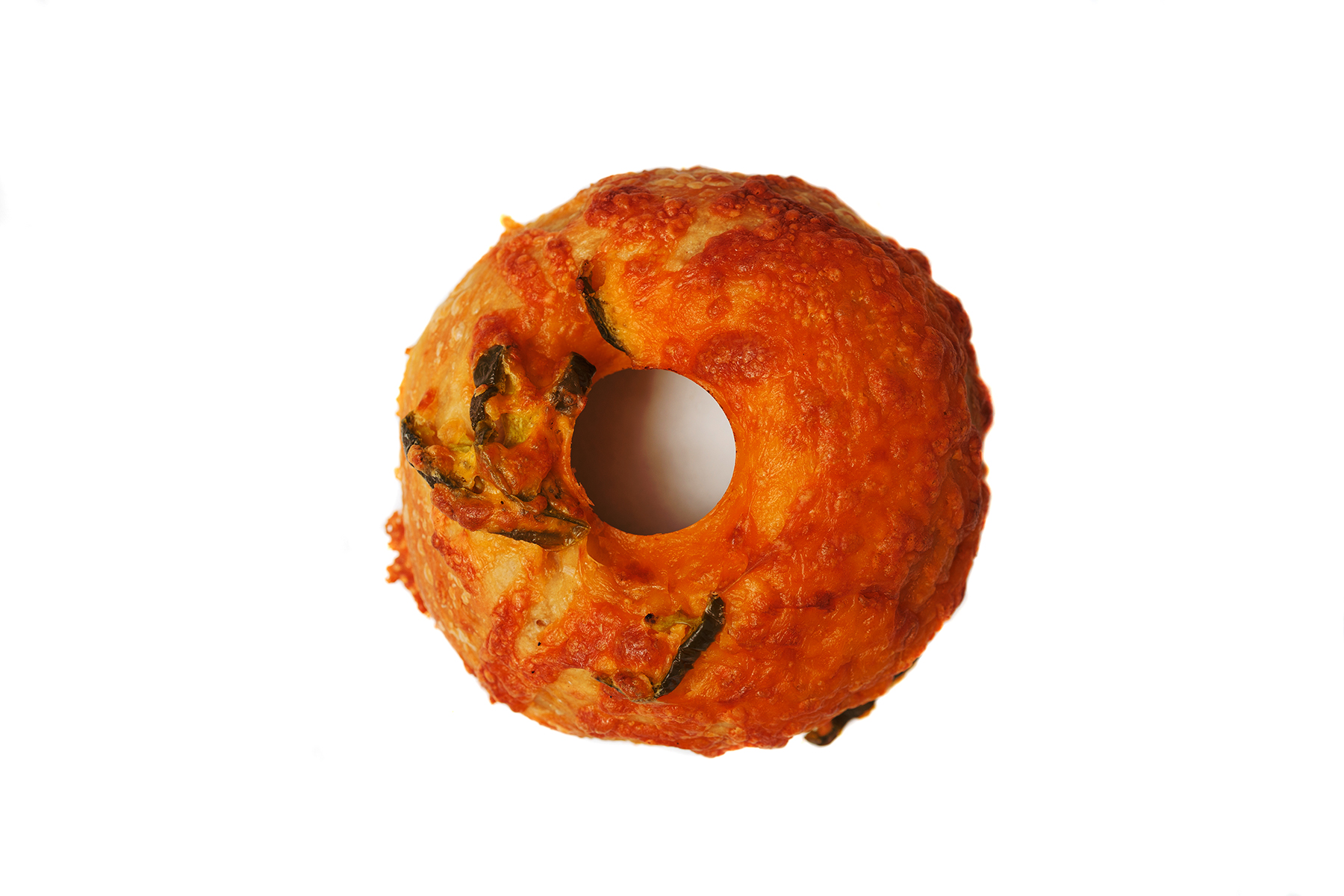 Cheddar/Jalapeno
Cheddar cheese mixed with diced jalapeno peppers.
Other varieties of bagels and toppings may appear. Watch our website for updates.
The 
Olive
 in 
Olive
&I is real. I first met
Olive
on December 24, 2019. At that time she was residing at the Lawrence Humane Society. After a very brief meeting, she rescued me by agreeing to give up the urban life and move with me to a rural setting. This required her to police a couple of acres overrun with squirrels, rabbits and the occasional deer. She has never complained.
Olive
is an excellent trainer. I've learned which treat she wants, and when; which side of the bed she prefers, who gets first choice of which chair, and many other things she felt was important for me to know.
When I started planning the bagel business, I knew she had to play a role. She agreed to lend her name and likeness if I promised to make the highest quality product. She is my official 'bagel dog.'
Olive
 has not allowed success to go to her head – she was always a princess.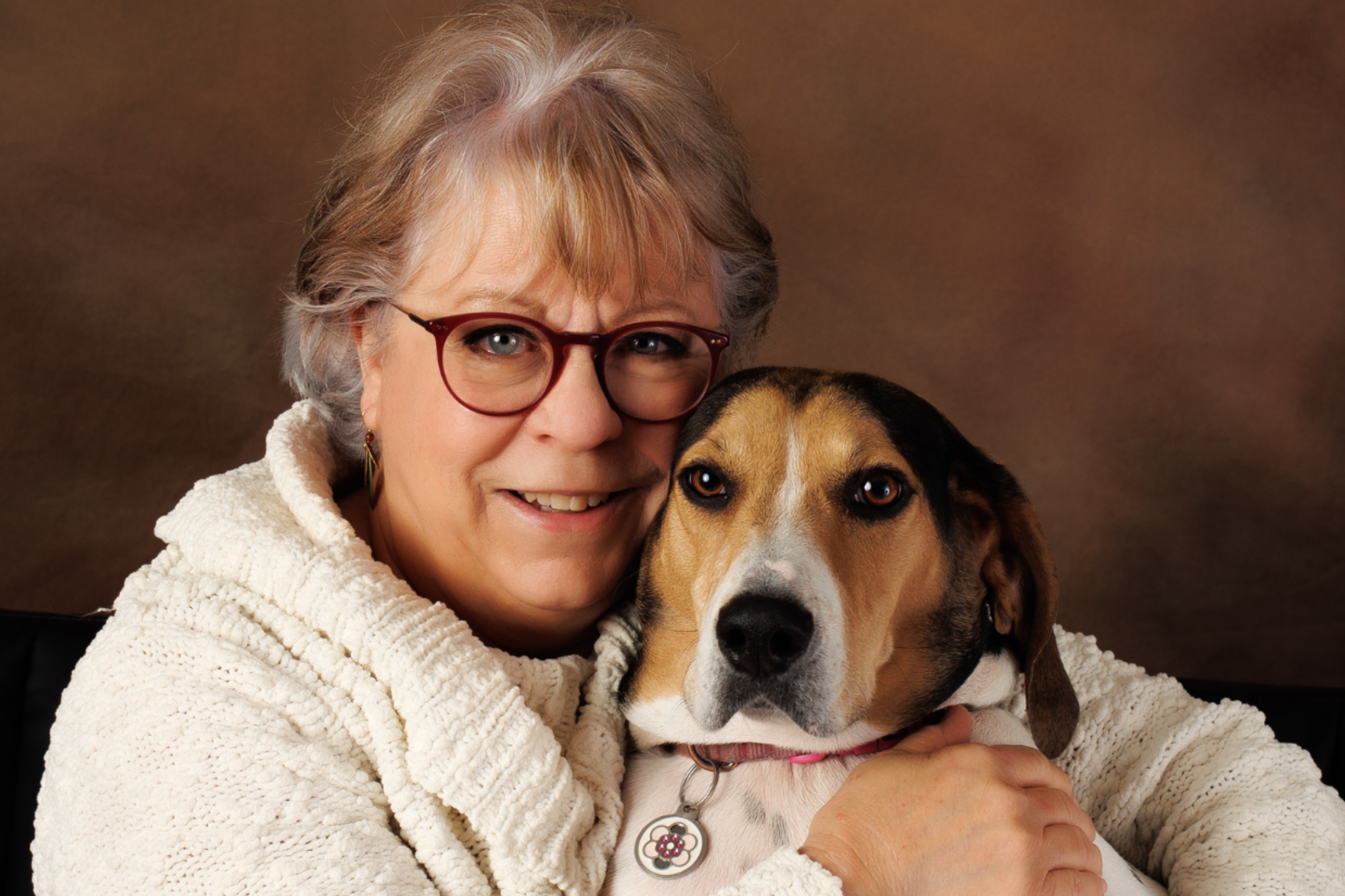 Sherry & Olive
Olive is a 3-year old Treeing Walker Coon Hound who can bay and howl at a decibel that alerts my smart watch!
Come on In!
Our Temporary inside Hours are 8:00am-5:00pm M-Sat and 8:00am-3:00pm on Sundays.  Our Drive-Thru hours are still the same as always!
East - 1800 E 23rd Street - Lobby & Drive Thru
Mon - Fri - Drive Thru - 6:00 a.m-3:00 p.m.
Lobby - 8:00 a.m. - 3:00 p.m.
Sat & Sun - Drive Thru - 7:00 a.m.- 3:00 p.m.
Lobby - 8:00 a.m. - 3:00 p.m.
South - 2351 W 31st Street - Lobby and Drive Thru
Mon - Fri - Drive Thru - 6:00 a.m. - 6:00 p.m.
Lobby - 8:00 a.m. - 5:00 p.m.
Sat - Sun - Drive Thru - 7:00 a.m. - 5:00 p.m
Lobby - 8:00 a.m. - 3:00 p.m.
Phone
(785) 842-7651 (East/Office)
(785) 424-7300 (South)
Address
Z's East
1800 E 23rd Street Suite A
Lawrence, KS 66046
Z's South
2351 W 31st Street
Lawrence, KS 66047